This post may have affiliate links. If you click one of these links and make a purchase, we will be paid a commission at no additional cost to you.
Are you looking for some cute and fun Valentine decorations for your home?
If you want to find some Valentine's Day decor ideas, you'll love the decorations we have below. They are perfect to use for decorating your home or even office or bedroom.
While Valentine's Day isn't a typical holiday that you go crazy decorating for, there are so many supplies that are fun, that everyone should decorate as a way to celebrate it.
Valentine Decorations
You'll love these Valentine Day decoration ideas for your home. There are so many super cute ideas.
Valentine's Gnomes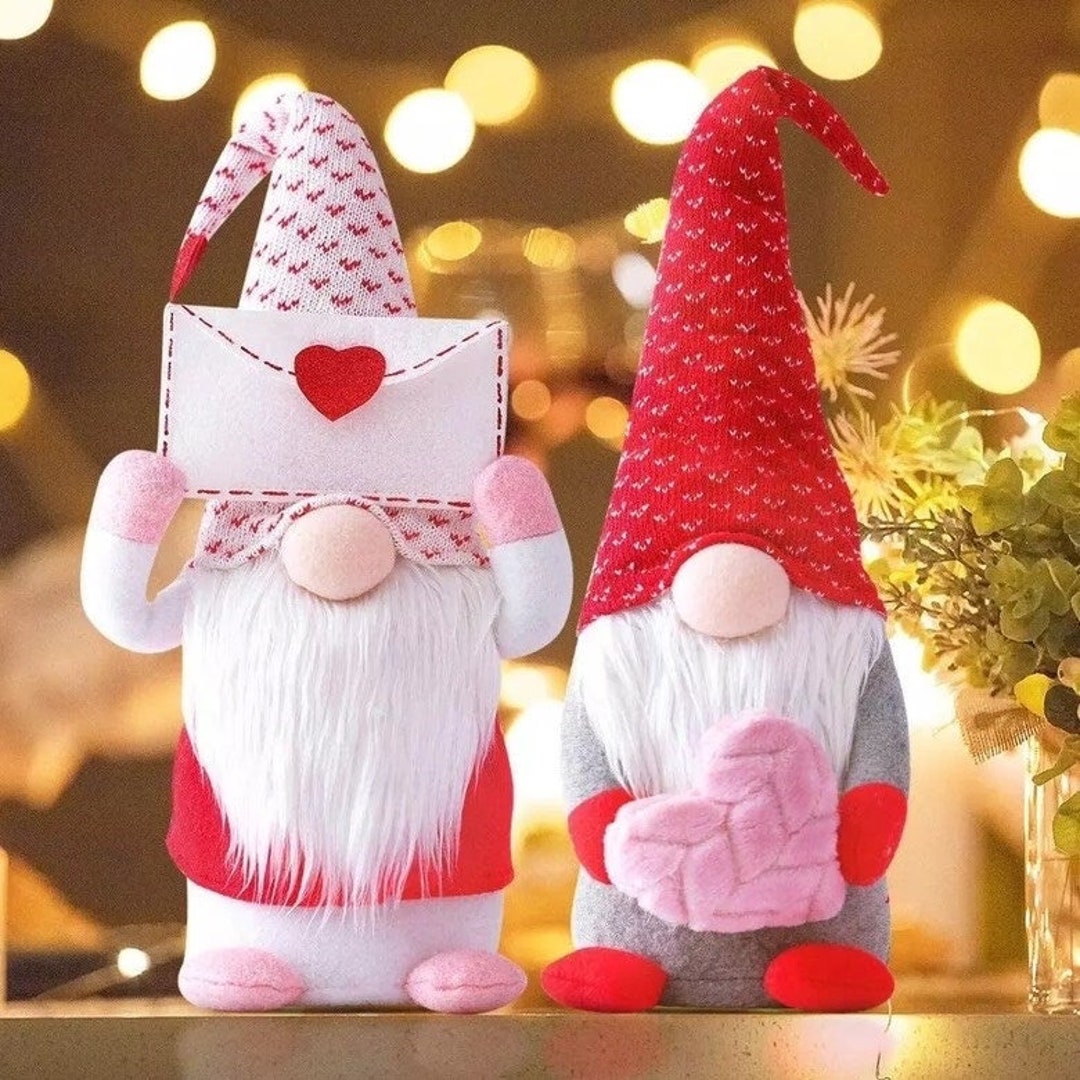 These Valentine gnomes are adorable with their red and pink clothes and accessories. The perfect little touch for a shelf or a table in a room. They are sure to brighten up any space.
Wooden Hearts
Wood red and pink hearts are a simple way to add some rustic charm to your home. Place them on shelves or a table for a lovely Valentine's Day display.
Conversation Hearts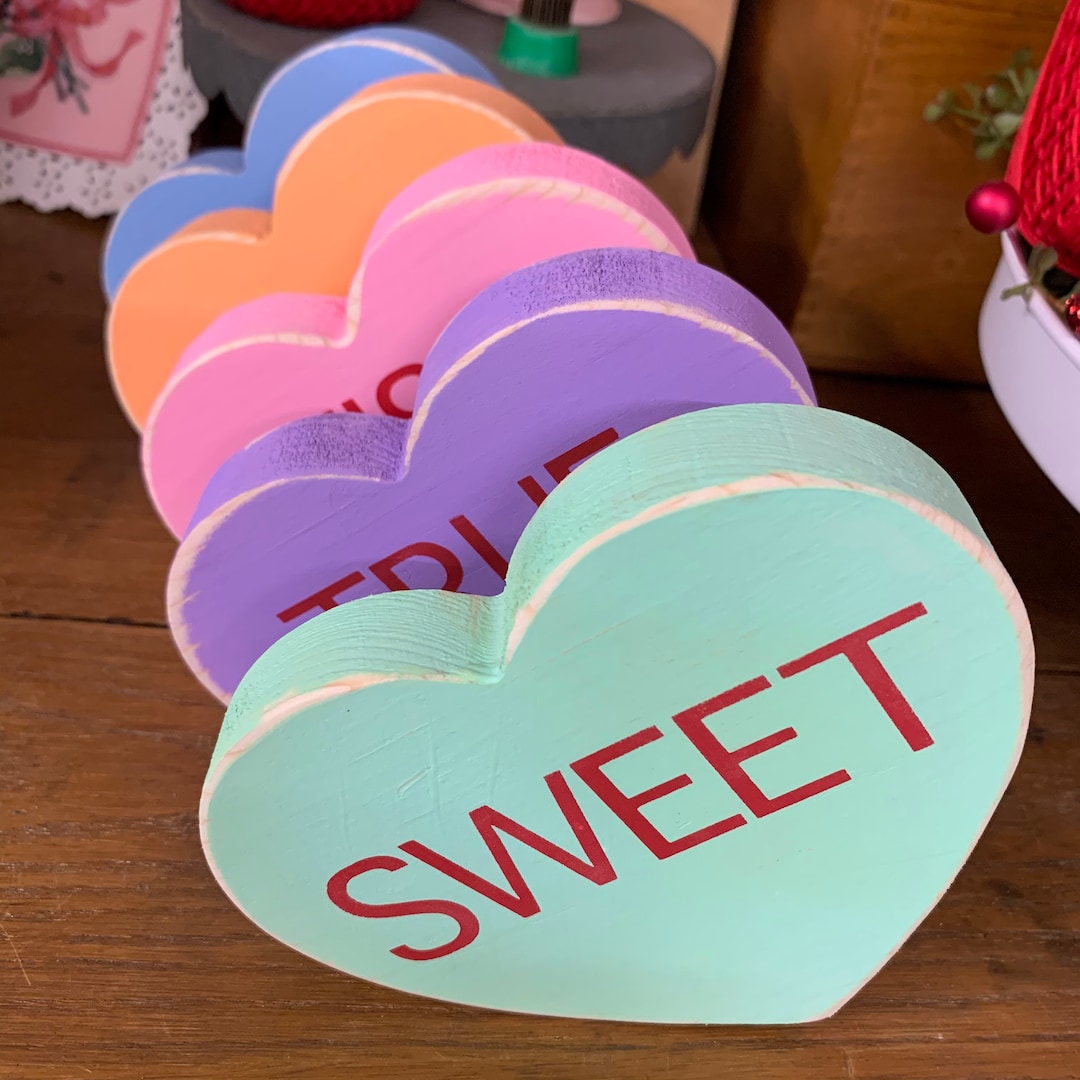 Wooden conversation hearts are another great way to bring a bit of fun and creativity into your home. These are another great item to display on shelves or tables or even hang them on a wall.
Heart Lights
These unique heart lights are perfect for creating a romantic atmosphere in any room. Hang them up or place them around the house to make your home light up this Valentine's Day.
Love Sign Wall Hanging
This hanging "LOVE" sign is a great way to remind your loved ones how much you care. Hang it in any room or even on a door.
Neon Heart Sign
This heart neon sign is awesome! It's the perfect thing to add a touch of romance to any room. Hang it on the wall or from the ceiling and let it fill your space with Valentine's Day cheer.
3-Layer Wooden Signs
These layered wooden signs are perfect for adding an extra touch of love in your home. They are perfect for stacking on a bookcase. The pink and red heart with the gnome at the top is adorable.
Valentine's Day Pillow
This Valentine's Day pillow is a perfect addition to any home. The red will add a splash of color to any room.
Love Potion Bottles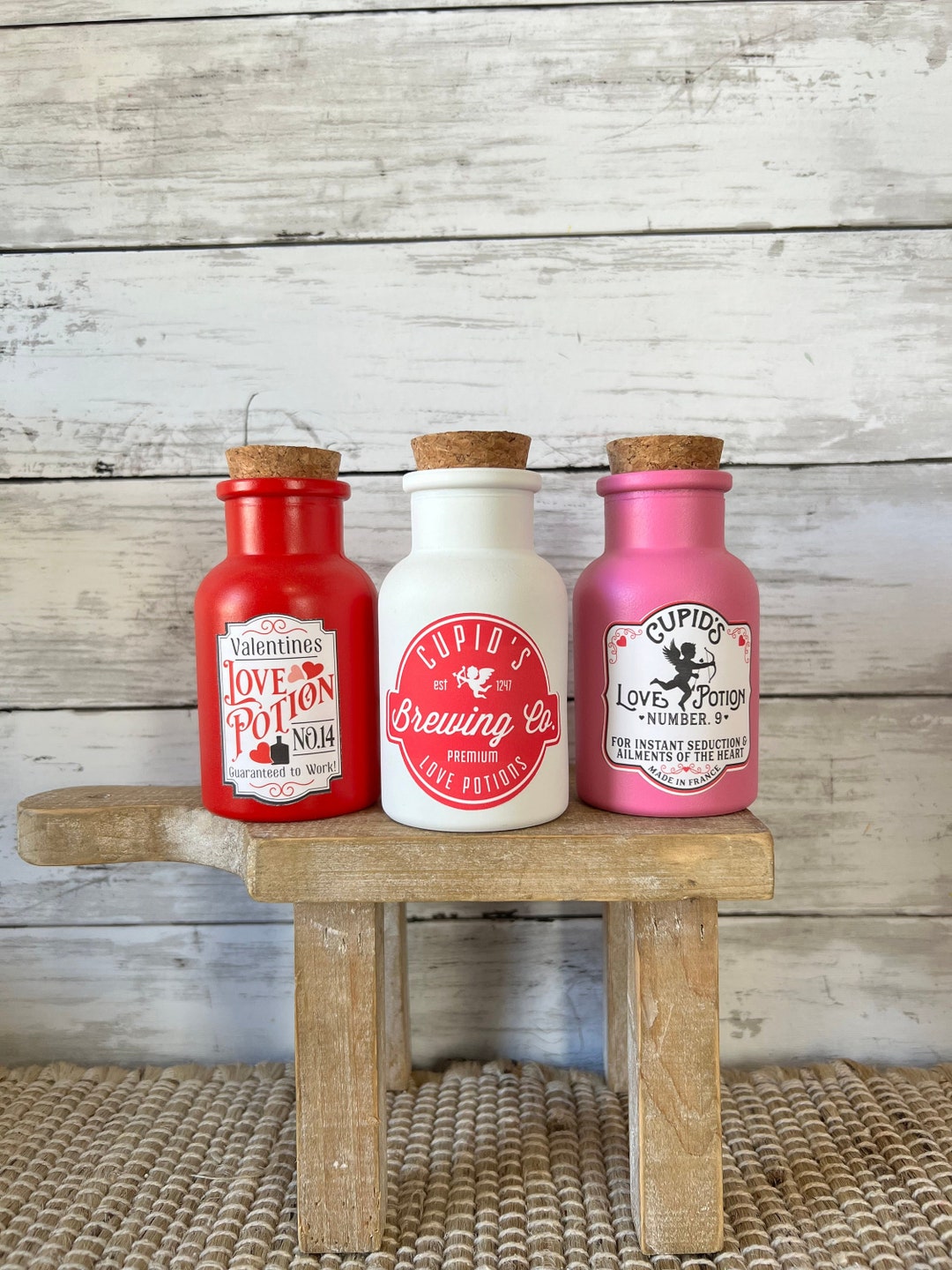 Love potion bottles are so much fun!
You can fill them up for a surprise if anyone sneaks a peek inside or leave them empty.
Wood Envelopes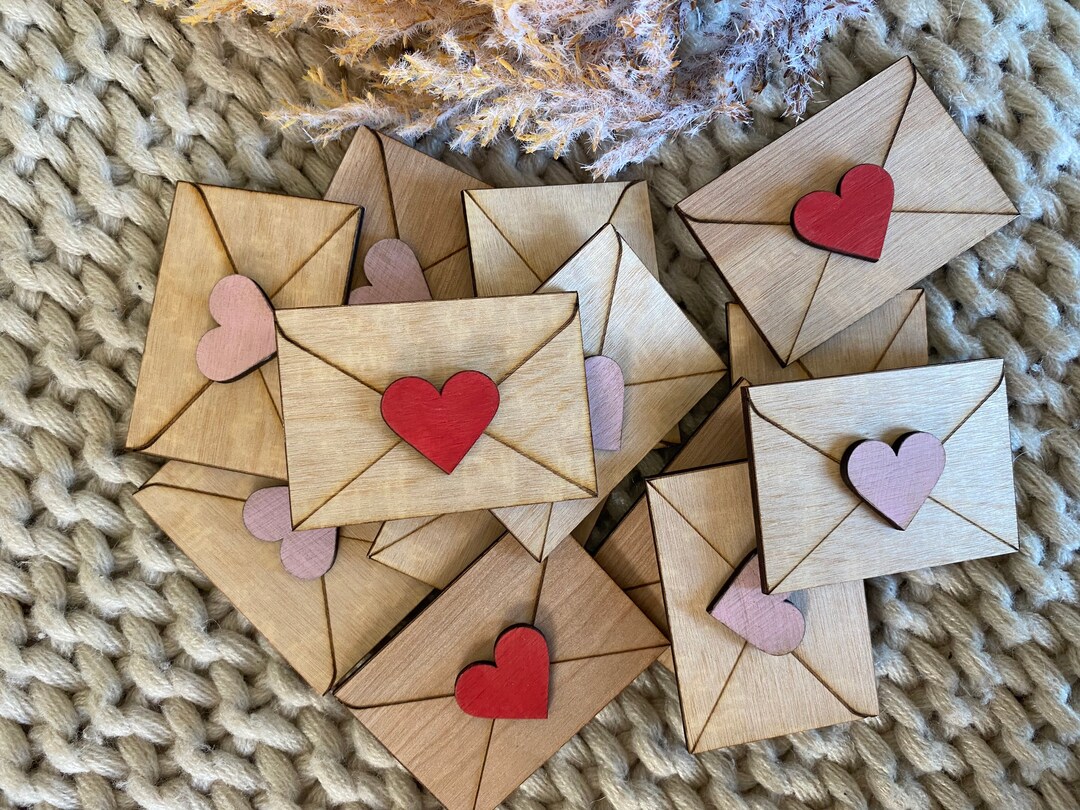 Little wooden love envelopes are super cute and fun to have around for Valentine's Day!
They look great in tiered trays, baskets or piled onto a shelf.
Large Valentine's Picture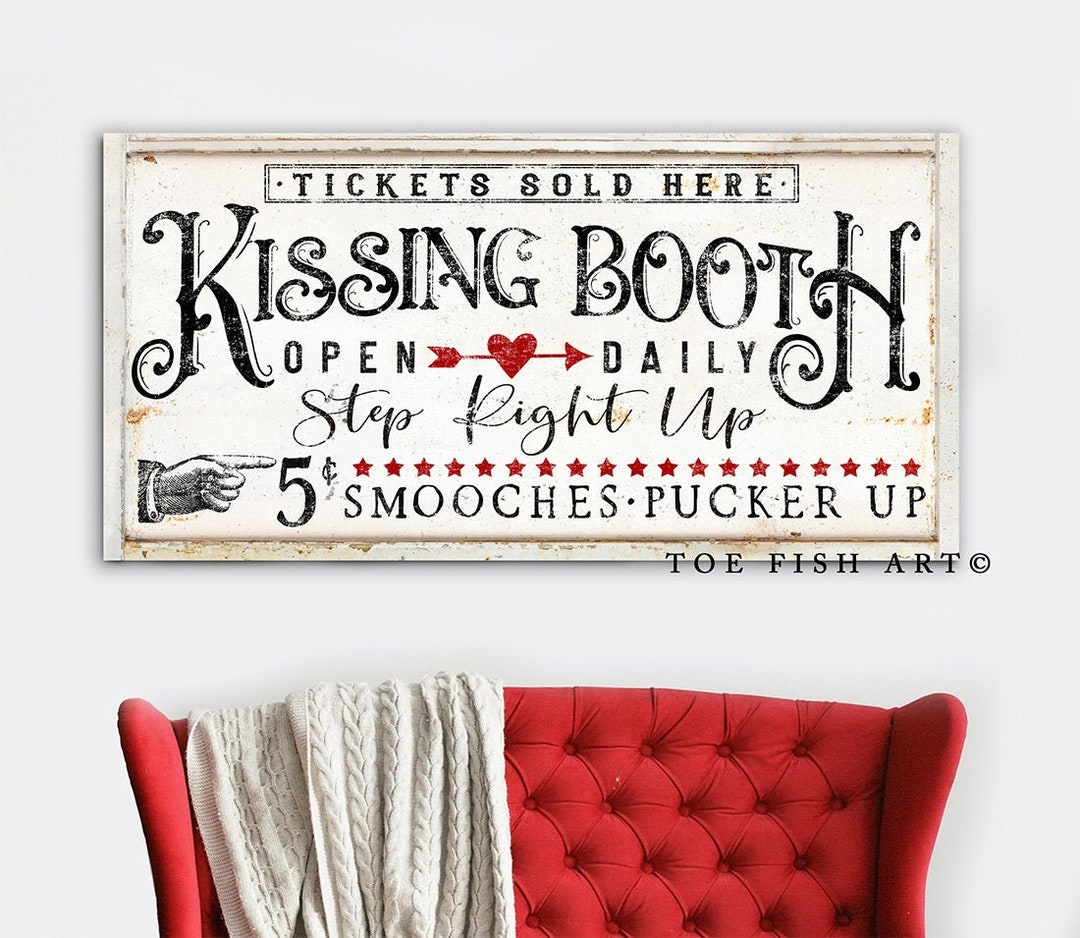 A kissing booth picture sign is a classic. This rustic sign is the perfect way to bring some Valentine's Day cheer to your home.
Valentine Tree Decoration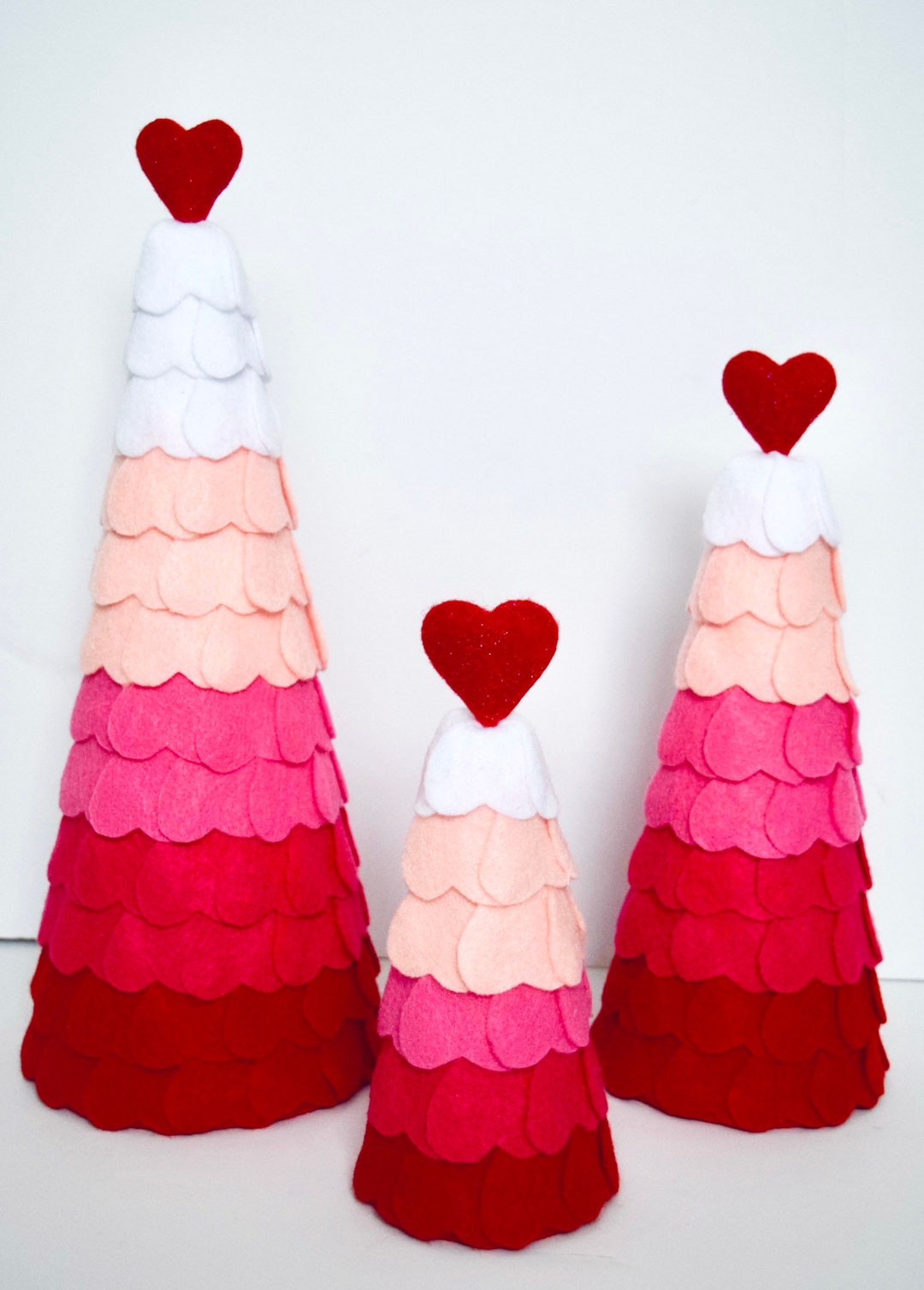 If you want a sweet and festive feel, these Valentine felt trees are sure to do the trick!
These ombre felt Valentine trees are super sweet. Made out of felt hearts everyone is sure to feel the love with these around.
Hugs & Kisses Sign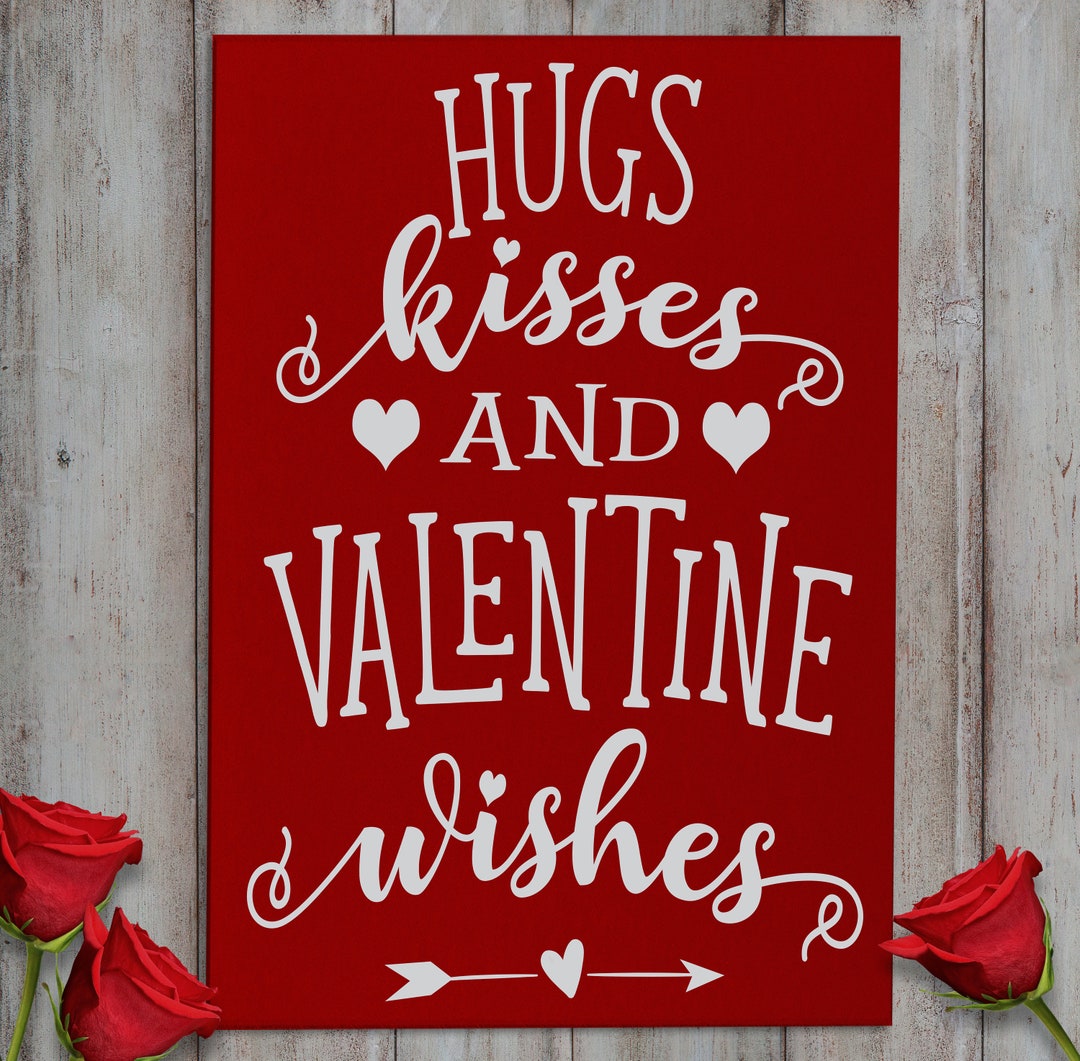 A Hugs & Kisses sign will add a playful touch to your home. It's perfect for hanging in an entryway or in the living or family room.
Make sure to "PIN IT" for later and follow Sunny Home Creations on Pinterest for all the latest family-favorite content!