This post may have affiliate links. If you click one of these links and make a purchase, we will be paid a commission at no additional cost to you.
There's nothing like walking outside and smelling the sweet smell of flowers wafting towards you.
I find the scent of certain flowers tells me a story.
For example, when I smell Daphne, I know it's time to say goodbye to winter and hello to spring and summer!
Here are some of the best smelling plants for your yard.
Daphne
If you haven't smelled daphne before, you are missing out.
This plant is a shrub with small white and pink flowers that are quite fragrant.
There are a few different species of daphne, so you want to be sure to get the fragrant daphne.
As I said above, these plants let me know spring is in the air!
They tend to bloom in my area late February to early March.
Pick up a daphne bush today and enjoy it's fragrance in early Spring.
Wisteria
We had wisteria growing along a wall next to our front door at my husband and my first house.
It would bloom these gorgeous purple flowers and was very fragrant.  Wisteria grows quite high and the vine is very thick, so it needs a strong support.
The people who planted it at our house, added concrete cinder blocks for the wisteria to grow around and up.
Wisteria is beautiful and it was so fragrant when blooming that is was wonderful after coming home and walking through the door that was next to it.
As pointed out in the comments below, you need to be careful with wisteria near your home as it can cause damage if it grows into you gutters or siding.
Also, I want to highlight Stacey Lowe's comment from the comment section below:
"Wisteria is a smell that reminds me of childhood. My mother planted one outside of our bedroom windows for us to smell in the evenings with the windows open. But what she did differently, was she took the vines as they were growing and braided them and they eventually braided into the trunk of a tree. Now it's a Wisteria Tree as opposed to just a vine. It isn't nearly as invasive nor does it spread as quickly. It is still a Hardy Vine even entry forms so don't plant it next to a drain pipe, trellis, shutters or something it can get ahold of."
This seems so brilliant to me! It makes me wish our house was set up differently so we could do this outside our kid's windows.
Grab some Wisteria now so can make your own Wisteria Tree!
RELATED: Sun Loving Perennials to Plant Today!
RELATED: How to Plant Peony Bulbs
3. HoneySuckle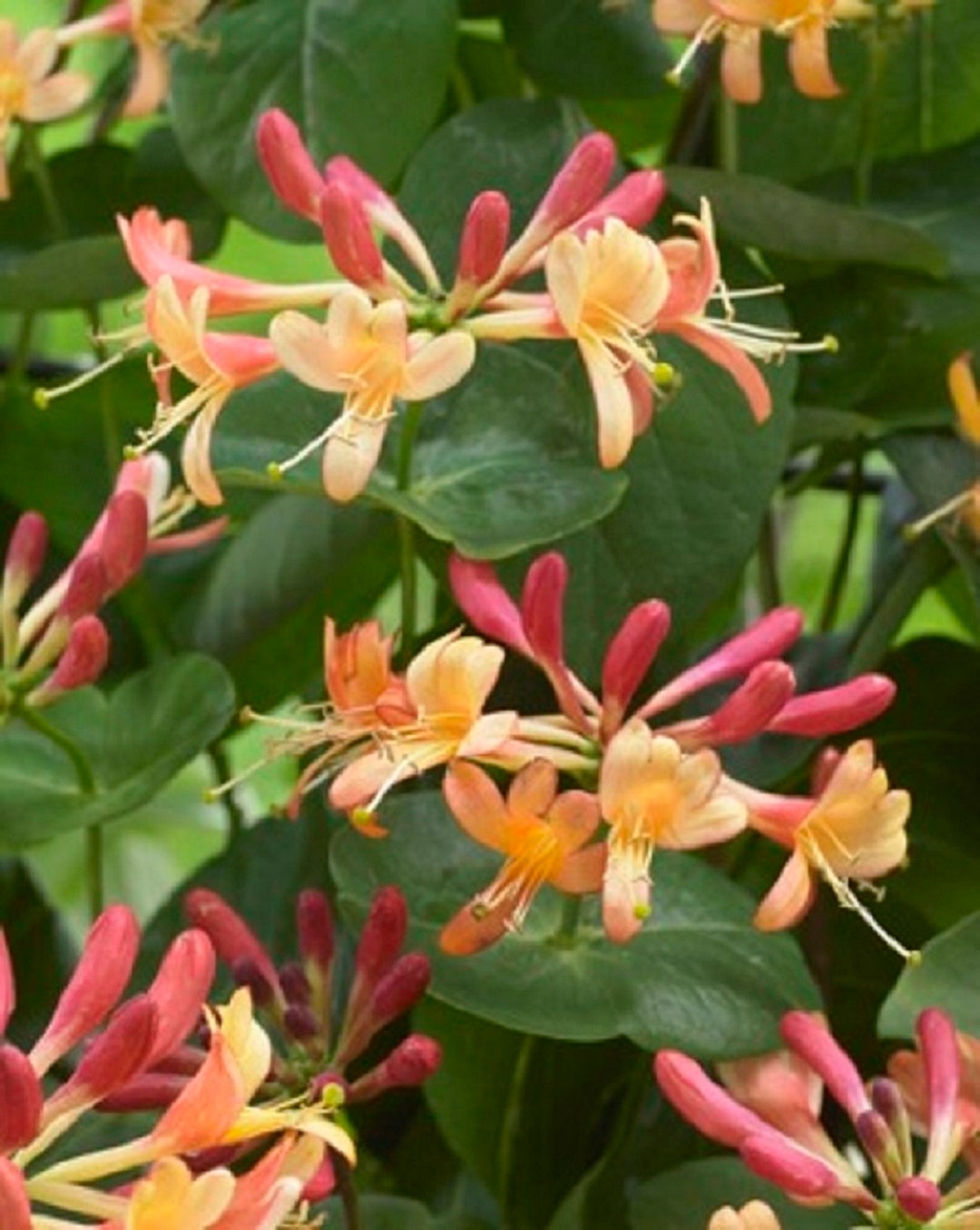 I had never known what honeysuckle smelled like until our back neighbor's honeysuckle went into bloom.
The honeysuckle had grown through our fence and the scent of it was intoxicating – I couldn't get enough!
Honeysuckle is a vining plant with very unusual flowers. The most common one I have seen is yellow, pink and white flowers. Although there are some varieties where the flower is only one color, such as yellow.
Check out this beautiful honeysuckle plant.
4. Hyacinths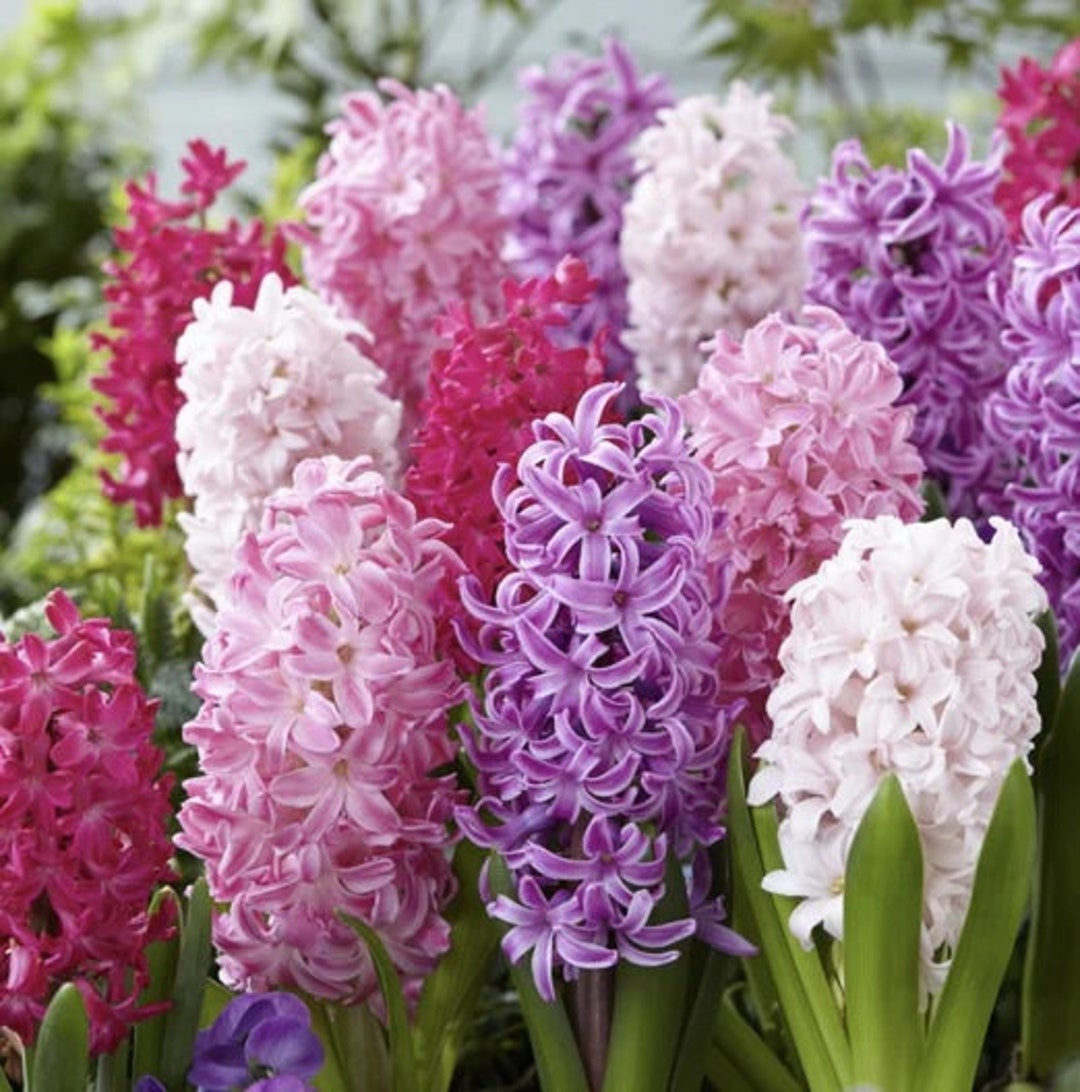 Another one of my favorites!
Hyacinths are one of the first plants I add to our landscape whenever we move.
These flowers are bulbs, so ideally they are planted in the fall.
They come in a variety of colors – blues/purples, pinks, and whites and they smell delightful!
I've put them in planters and directly into the ground and had success with both. I've also been known to give these out on Mother's Day.
You can find hyacinths by clicking here.
5. Roses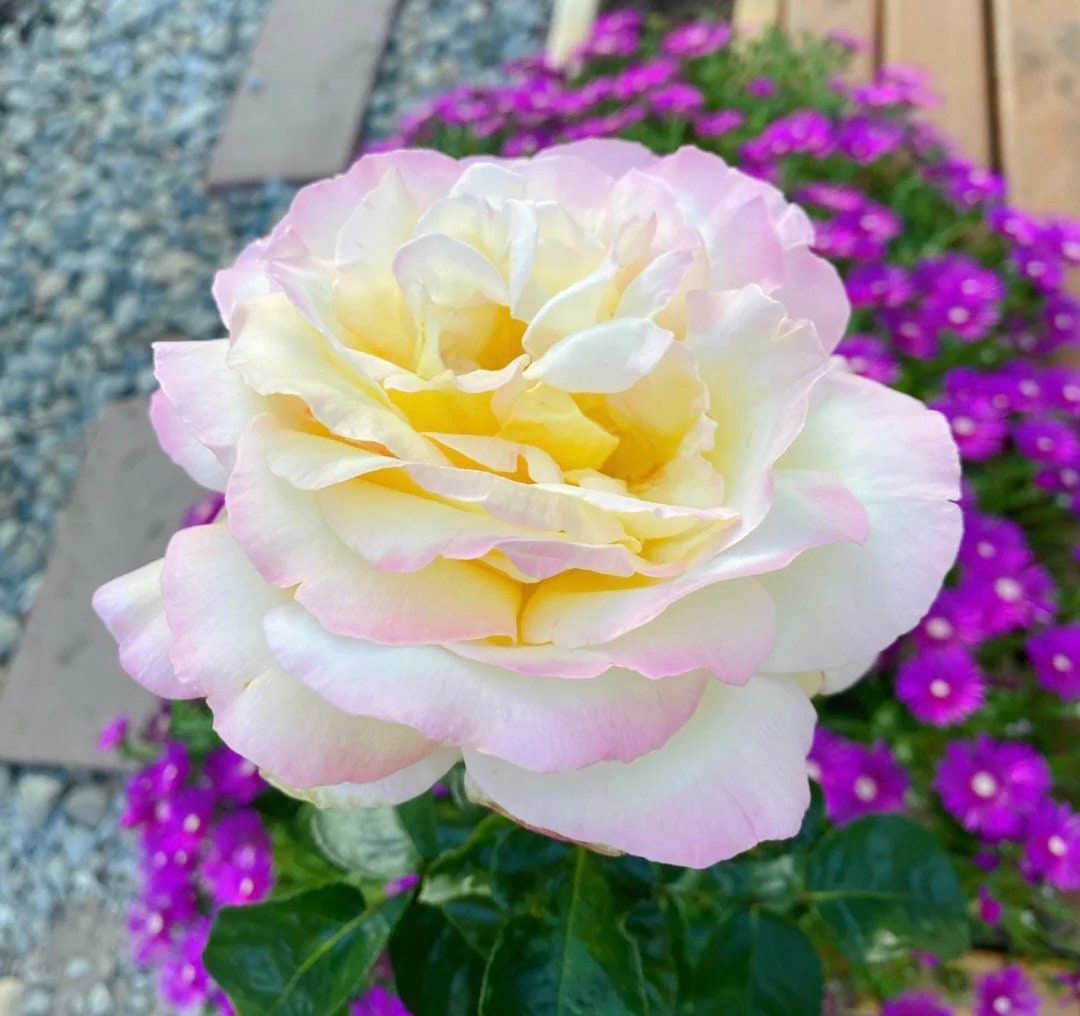 Anytime you are talking about good smelling flowers, roses need to be mentioned.
Roses seem to be the most commonly known fragrant flower.
These thorny plants sure do smell good!
My Grandma always had the best smelling rose garden.
There are many different varieties of roses, some prettier than others and some more fragrant as well.
You can see a beautiful, fragrant rose here.
6. Gardenias
One of the more well known fragrant flowers, gardenia is heavily scented.
This beautiful shrub has bright green leaves and delightful white flowers when in bloom.
I actually gave my Mom this for Mothers Day this year. It is one of her favorite plants.
If you want to add a gardenia to your own garden, you can pick one up here.
7. Freesia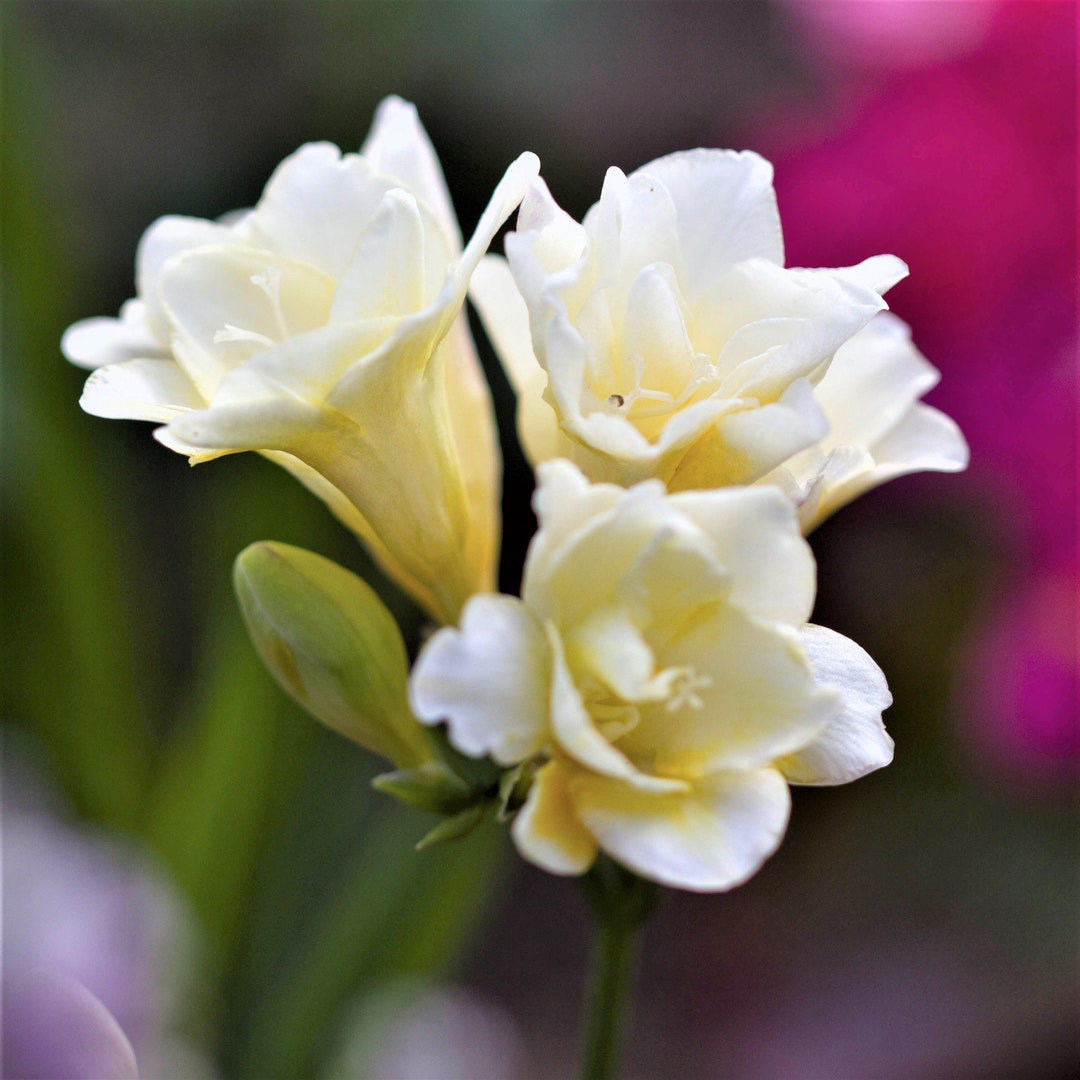 Did you know freesias are bulbs? It's not surprising. These beautiful flowers are quite fragrant and very elegant.
They would look beautiful lining the edge of a driveway or walkway.
Click here to check out Freesia Bulbs.
 8. Jasmine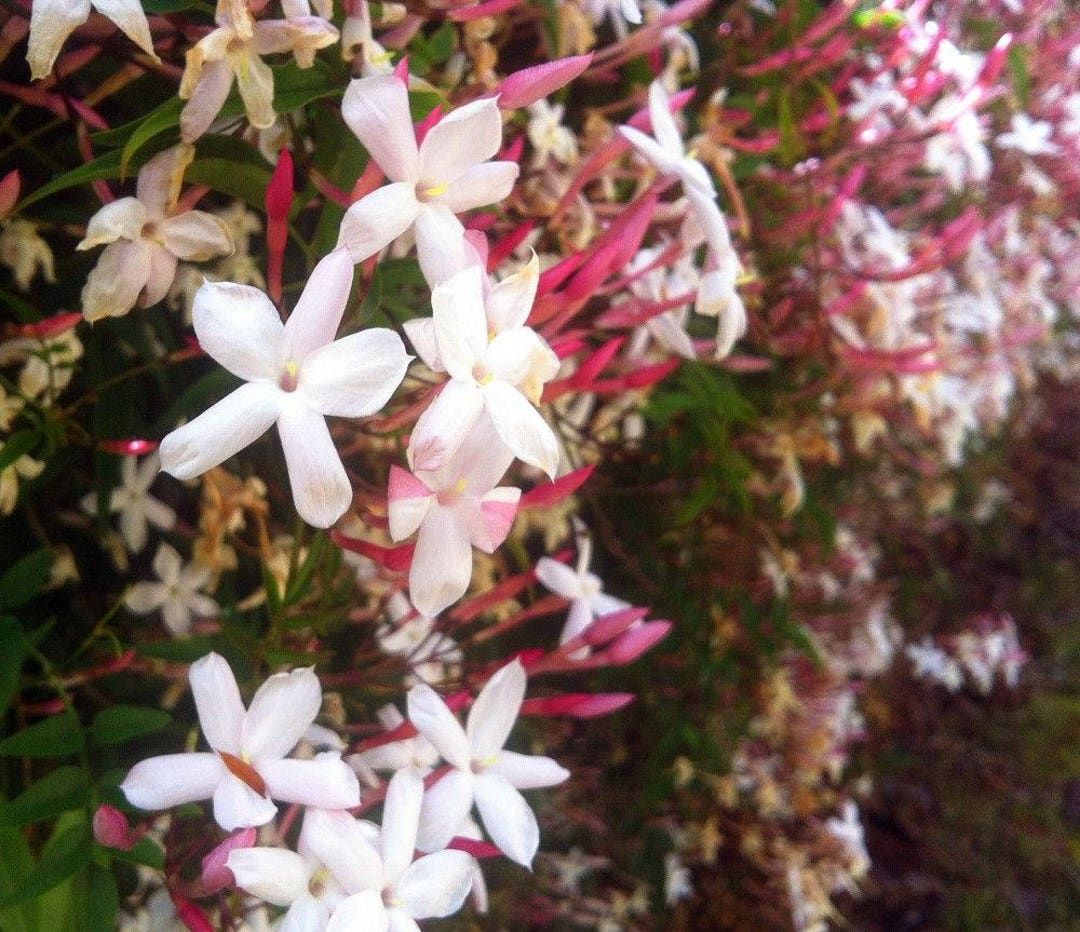 If you are in the south, these beautiful vines with incredibly fragrant white flowers are amazing. Although, you can find flowers with yellow centers or with some pink on them.
I'm not sure that you can grow them very far North, but you could try growing them inside or putting them into a greenhouse.
You can find out more here.
9. Magnolia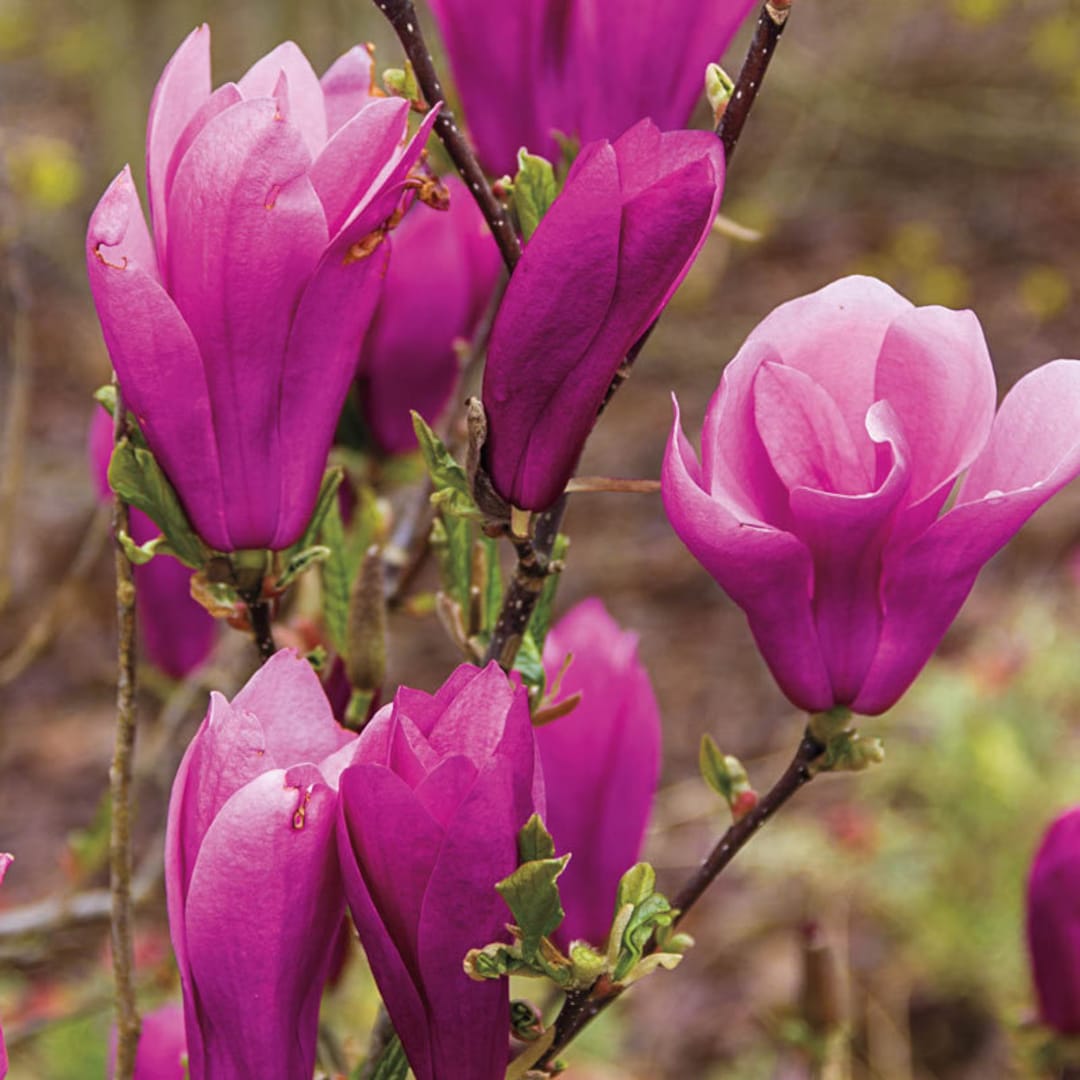 While everything else on this list has been mainly flowers and shrubs, this is a tree.
It is a beautiful and very fragrant tree with large white flowers, although some have pink flowers.
We used to have a ton of these in my old neighborhood.
It was always nice going for walks and walking under these magnificent trees, where you would be surrounded by their sweet scent.
You can pick up a magnolia tree here.
 10.  Lilac Bush
Lilac bushes attract butterflies and have beautiful, clusters of flowers.
There are many beautiful colors of lilac flowers, with purple or white the most common.
These bushes are very hardy and are easy to grow.
We've cut them down to the ground and had it grow back very quickly.
If you are interested in getting a lilac bush, you can find these beauties here.
11. Peony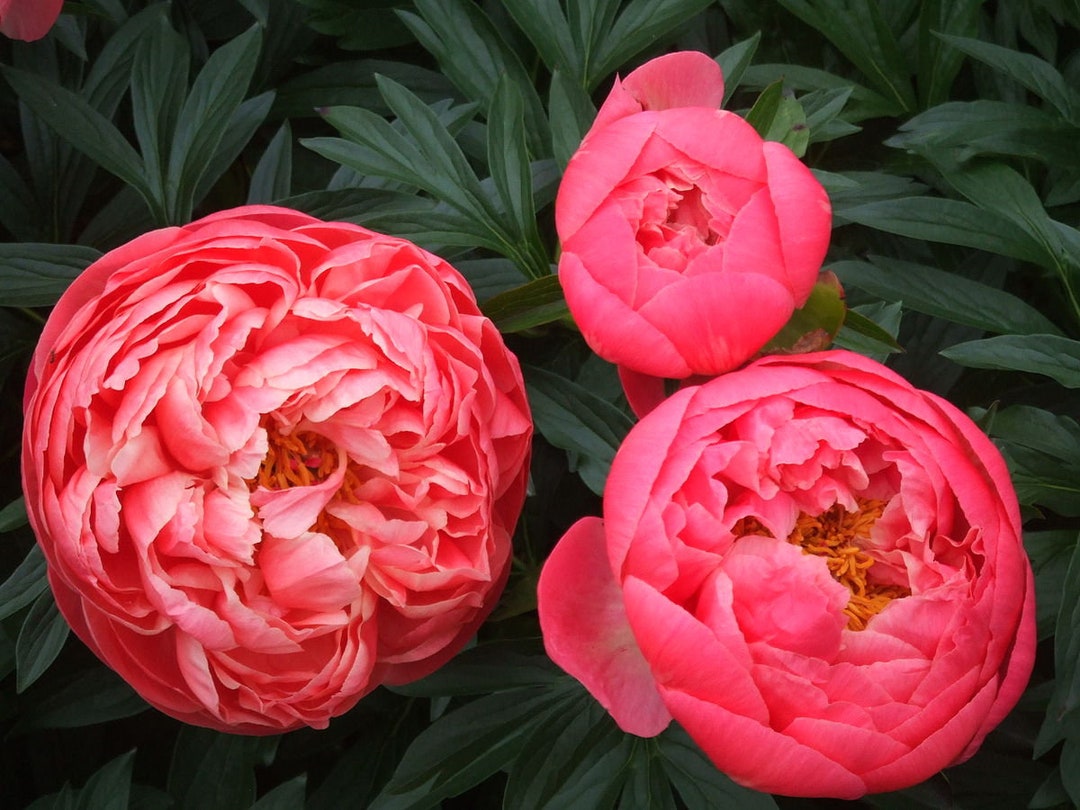 Peony's are large, fragrant flowers and as long as they are planted correctly and in the right conditions they should last for years.
One of my Grandma's used to love peony's and would go to the fair just to see the Peony's entered into the flower competition.
The Peony is a tuber and should bloom each year for up to 75+ years!
To add these flowers to your garden, go here
The above are some of the best smelling plants for your yard. Make sure to plant some bee loving plants as well.
Do you have a favorite that isn't on this list? Let me know in the comments below.
If you enjoyed this, I'd love for you to "Pin It'!
Sources:
http://www.bhg.com/gardening/design/styles/fragrant-plant-favorites/
Other Gardening articles you might like:
Fragrant Flowers to Plant in Your Yard
Plants that Keep Mosquitoes Away
7 Brilliant DIY Raised Garden Bed Ideas